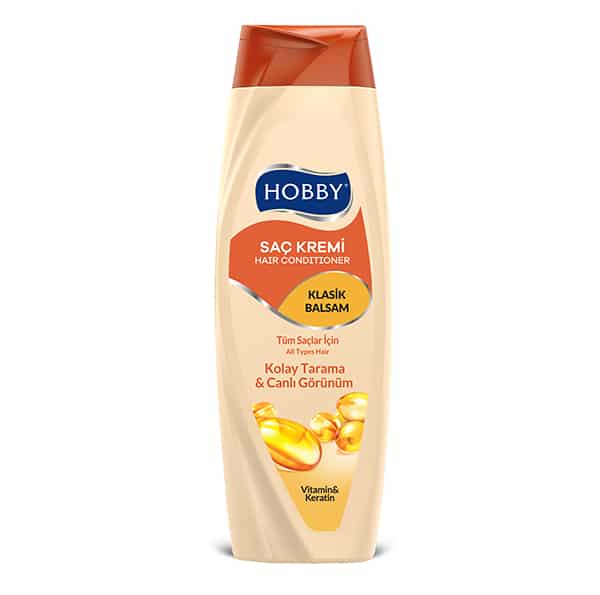 Hobby Natural Extracts Hair Conditioner Classic Balsam
Detangler and Bright Appearance for All Types of Hair from Hobby Conditioner, containing Vitamins and Keratin.
Enriched by keratin and vitamin, its special formula gives your hair healthy and bright appearance.
Provides a silky softness to your hair.
Allows your hair to be easily combed wet or dry.
Protects your hair from fraying.
It also helps to protect your hair's moisture balance and nourishes hair from the root to tip.
%0 Paraben