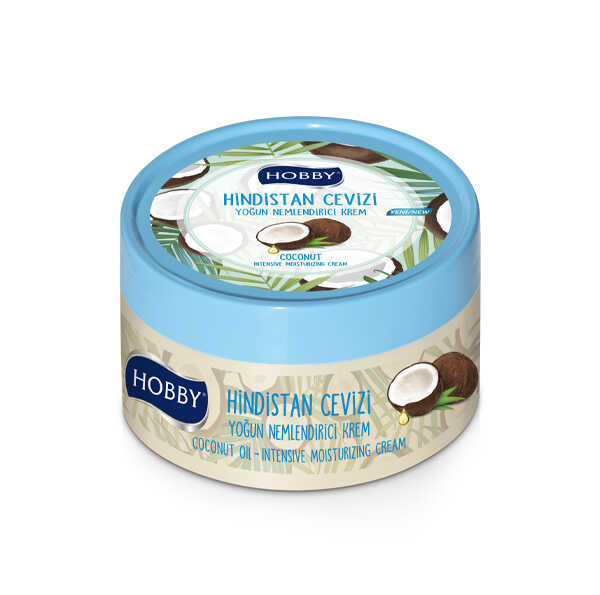 Hobby Coconut Intensive
Moisturizing Cream
Give your skin the care it needs with Hobby Hand and Body Creams!
Gently moisturizes your body and protects it against external factors thanks to the coconut oil it contains.
Provides nourishing care with the minerals contained in coconut.
Provides silky softness to your skin with its effective formula.
Suitable for daily hand and body care.