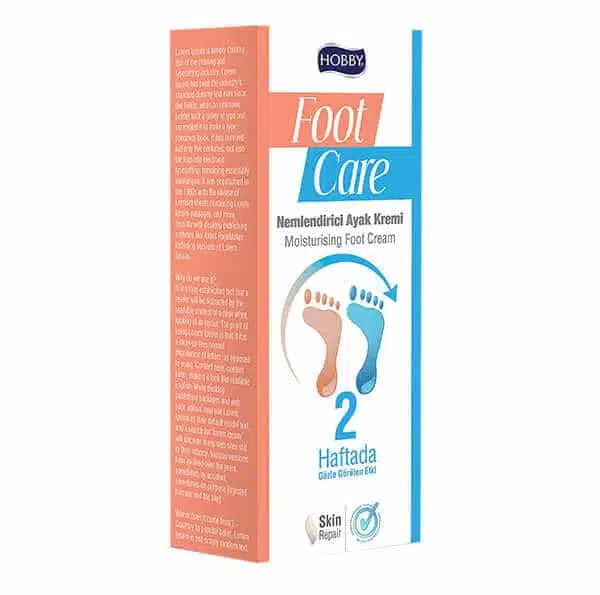 Hobby Cracked Heel Foot Cream
Say goodbye to cracked heels with Hobby Moisturizing Foot Cream!
Revitalizes dry and cracked heels and helps to recover quickly.
Its tea tree oil extract softens and soothes heel cracks, hardened and dried skin.
Dermatologically tested.
It should be used regularly for the most effective results.